Access Control Software Systems
FULLY INSTALLED PEOPLE & VEHICLE ACCESS CONTROL SOLUTIONS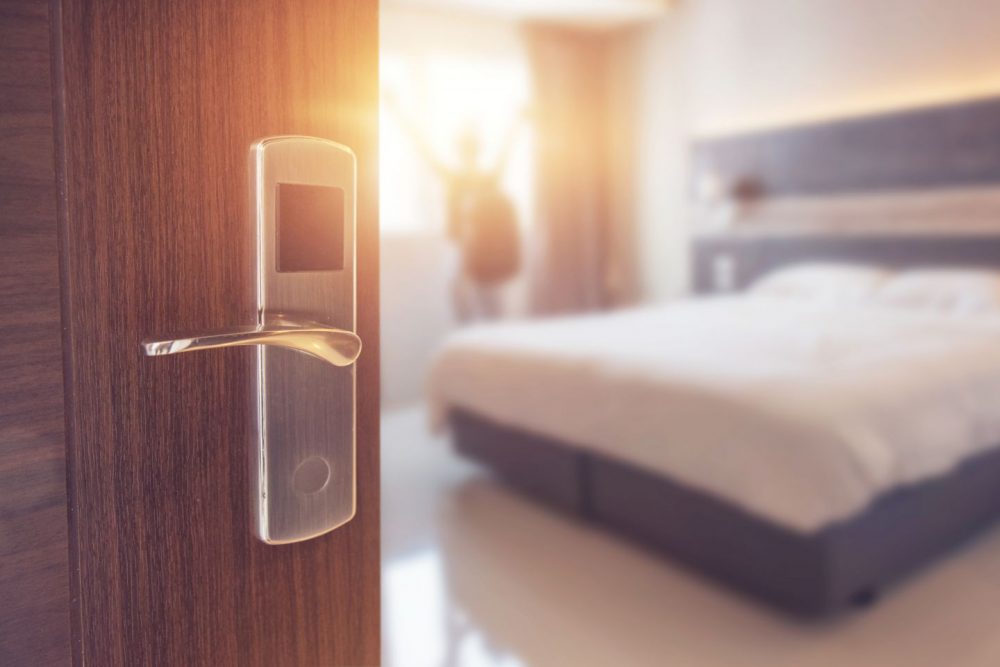 With our Access Control & Door Entry Systems suite of products we encapsulate all requirements from one supplier and one piece of media be it RFID Contactless Proximity Cards, Key Fobs, Tags, Fingerprint or Bluetooth Smart Phone for example.
Doors, Lifts, Gates, Barriers, Turnstiles and Speed Lanes can be controlled with varying levels and times of access using an access control system rich in features and options.
We supply, install and support access control systems including project design, engineering works, installation of all hardware and software, programming, training and full hand over to the client with ongoing maintenance and support.
From a single door to a nationwide system, we have the security package to suit, incorporating full integration with our Time & Attendance systems where the complete solution is required.
One Company – One Solution
PLEASE CALL US FOR A SURVEY & DISCUSSION
Overview
Ability to lock, control and monitor all doors, gates, car park barriers, lifts, turnstiles, speed lanes and rapid warehouse doors.
Access granted via RFID Contactless Proximity Cards, ID Badges, Key Fobs, Tags, Mobile Devices such as Smartphones (Bluetooth) and Biometric Fingerprint readers.
Traditional hard-wired card reader and lock control solutions to battery powered wireless on-line locksets and wire free off-line solutions.
Access control readers include those from HID and STid to name a few,  incorporating 13.56MHz, 125kHz, Hybrid, Bluetooth and UHF long range frequency readers.
Customised and secure formatting including Mifare Desfire, Mifare Classic, iClass etc. Multi-technology formats available, ready for Secure Printing, Cashless Vending and Logical Access (PC Security) etc.
Fully configurable access levels and zones.
Report and monitor access events and employee IN/OUT status.
Real-time events and alarm monitoring (auto emailed alerts such as breakglass pushed, door left ajar etc).
Occupancy reporting and control.
Multi-site capability and global architecture.
Multi-user software and password management.
Powerful fully intelligent IP networked door controllers.
Totally weatherproof rated products and vandal proof to customer requirements.
IP Audio & Video Intercom Integration.
Visitor Management.
Automatic Fire Roll Call listing printout and Mobile Mustering.
Lockdown Action Triggers and Alert/Threat level management.
Integrated Photo ID badge design and printing.
Time & Attendance, HR, CCTV and Intruder Alarm System Integration.
DDA Compliance.
Virtual Control Room software.
Guard tour processing.
LCD Message display readers.
Asset tagging monitoring removal of valuable items.
Email authorisation to award access into an area.
Lone worker monitoring.
Product in Detail
In today's demanding and competitive security systems marketplace, the PLAN product range takes its place as a high-end product suited to the 'large scale' enterprise-wide needs of leading companies across all commercial sectors.
Due to its integrity and resilience, the system has been implemented in a wide range of applications and is appropriate for any application where an organisation has one or a number of mission critical facilities to secure.
1, 2, 4, 8 and 12 door distributed intelligent door controllers

Support for multiple reader technologies

Embedded direct TCP/IP panel communications

Hybrid controller for wired and wireless doors

Compatible with offline 'data on card' battery powered locking devices

Remote site panel communications via Internet

Real-time events and extensive transaction analysis

Supervised alarm inputs monitoring

Multi-user networked administration

Lockdown Scenario Triggers and Alert/Threat level management tools

Integrated Photo-ID Badging

Virtual Control Room graphical alarm display

Touch-screen control

Real-time Guard-tour processing

Visitor registration and badging

Asset tagging and surveillance facility

Multi-site/Multi-tenant administration

Personnel tracking facility

HR personnel record/database linking

Fire Roll Call listing (inc. Automatic Printing) and Mobile Mustering

Lone worker monitoring

Remote locking control

Auditable password protection for software features

Email authorisation for SOX-FCA compliance

Card issue (activation) and expiry dates

Holiday profiles

Comprehensive and detailed Reports

Anti-pass back (Soft, Timed, "True" and 'Global')

Built in interlocking for multi-door controllers

PIN and Pass-back immunity for VIP's

Self-service PIN change option

Duress PIN Code alarm

LCD message display module with local menu options

Dynamic zone management population counter

Dual access minimum occupancy enforcement

Supervised alarm inputs monitoring

Disability DDA and VIP features

Phone and VOIP integration

Active directory integration for password authentication and data link

Create door groups using graphical maps

Web-client interface option

Comprehensive lift control interface for landing call and in car destination selection

Third-party intruder Alarm integration

Live and archived CCTV DVR integration

Extended lock delay for selected staff
UNLIMITED EXPANSION
Images
Quote Request