Custom Lanyards
Here at Rushton Electronic Solutions Ltd we supply a whole range of custom lanyards customised with your company name/logo printed on with safety breakaway and much more so we are sure to meet your requirements.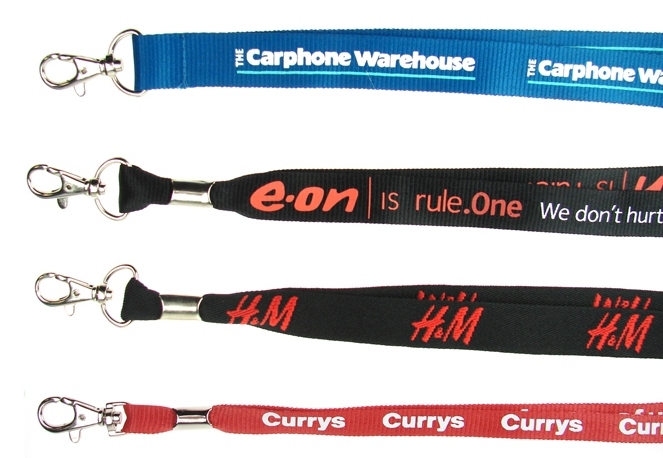 Step 1 – Discussing Requirements 
Please call our Lanyard Hotline 0161-429-1553 or email sales@restime.co.uk to discuss your requirements.
Step 2 – Harvesting Media
We will then harvest your media including company logo, company name and colour designs.
Step 3 – Lanyard Proof 
Shortly after you will receive a Lanyard Proof that you can either confirm or request changes to.
Step 4 – Confirmation & Delivery
Once we have confirmation of the lanyard proof then manufacturing will commence and tracking of your order will be emailed straight away.
Accessorising your order
Now you can accessorise your order with Card Holders and Badge Reels, etc. With a wide range of colours, we are sure to keep within your company image.
START NOW – Call 

0161-429-1553

 or email 

sales@restime.co.uk

 to discuss your requirements.
(Please Note: On all our custom lanyards there is a minimum order quantity of 100 units.)