Clocking In Systems
   
Introducing

 TIMENET    
A superior time and attendance clocking in system specifically built for any business small businesses to large multi-site corporations.
TIMENET FEATURES:

FIRE ROLL CALL  | SMART PHONE CLOCKING       DOOR ACCESS
(Please click on the tabs below)
 (Click on images below to enlarge)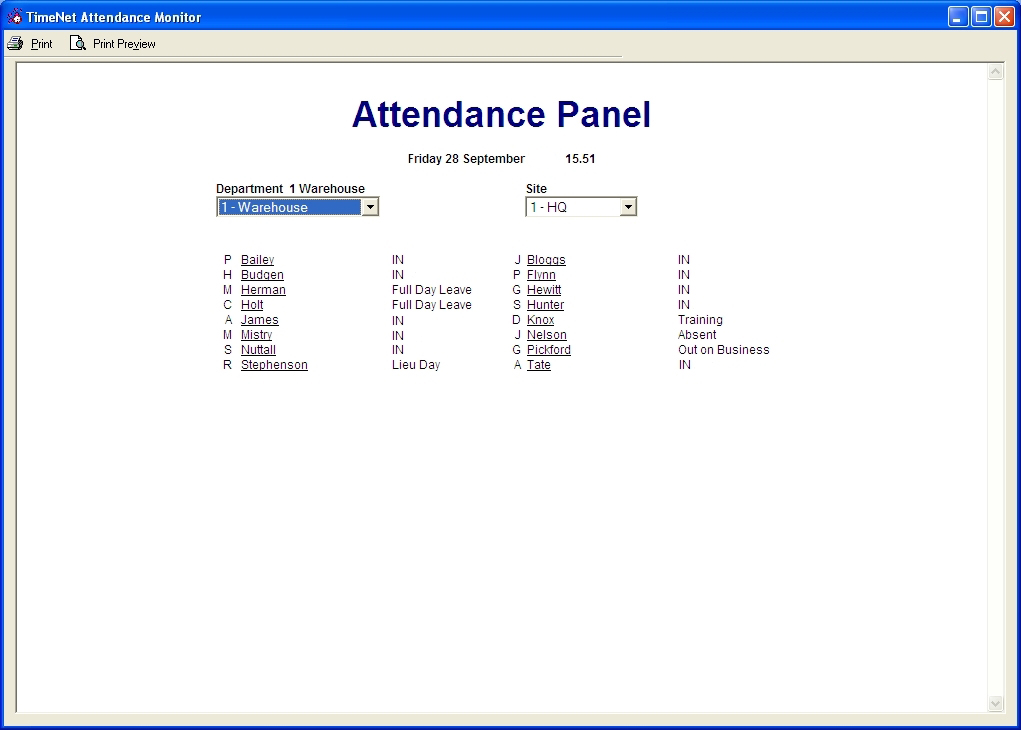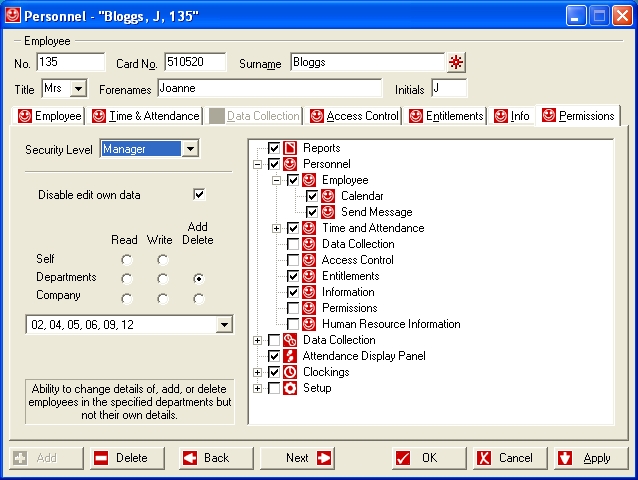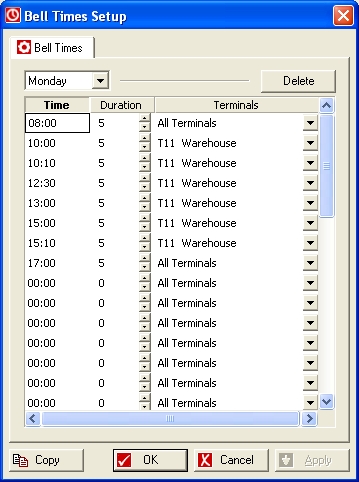 ♦ Stylish modern white terminal ♦ Robust locked metal construction   ♦ 40×2 character LCD display   ♦ 45 key alphanumeric keypad   ♦ Ethernet connection to PC softwareTCP/IP.USBconnection also available Proximity, magnetic swipe card and fingerprint reader options (barcode reader available)   HID iClass, HID Prox, Mifare, Mifare Desfire, Paxton and many other card formats and readers compatible.   ♦ PoE Power over Ethernet module option   ♦ Addition of extra slave terminals connected via Ethernet or RS485   ♦ RS485 network slave connection for wiring up to 1km apart   ♦ 2 switch inputs (inc Fire Alarm Input) and 2 relay outputs (inc Works Signals)   ♦ RS232 Fire Printer Output   ♦ Batterybacked operation for up to 2 hours (expandable)    
Specification
  ♦ Dimensions 280mm (w) x 160mm (h) x 72mm (d)   ♦ Weight 2250g   ♦ Power Supply 12v DC 500mA  
Environment
  ♦ Temperature 0°C – 40°C   ♦ Humidity 15%-90% Non-Condensing
SOFTWARE SPEC
     ♦ Windows XP,Vista, Windows 7, Windows Server, 32 and 64bitCan also be run in a Citrix environment.    
♦ Intelligent standalone clocking terminals with integrated proximity, fingerprint or swipe card reader  ♦ Manufactured and supported in the UK   ♦ Time and Attendance recording for the shop floor or office environment   ♦ Simple one action clocking operation
♦ Unlimited daily clockings including business leave and smoke breaks  
♦ Web clocking agile working facility. Employees can clock from any networked PC, browser or smart phone at home or in the field
  ♦ Multiple terminal and remote site systems overLANand global networks ♦ Comprehensive Timenet software    ♦ Fixed, flexitime, rotating or continental shifts with working time regulations   ♦ Extensive reporting with additional user writable report facilities
  ♦ Scheduled auto emailing of reports   ♦ Payroll software, spreadsheet and database integration (Sage Payroll, SQL etc)

♦ Integrated access control terminals with reporting of all door events
    ♦ Access zoning controlling door security, time and method of entry   ♦ Door exit and door open switch inputs  
♦ Automatic Fire Alarm Roll Call printing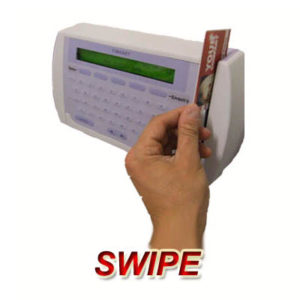 ♦ Absence planning and holiday/sickness entitlement tables   ♦ Full editing facility of clockings, hours and absence reasons   ♦ Customer definable absence reasons and free text comments ♦ Annual planner for absence bookings and shift rotations    ♦ Report lateness, absence, overtime and coretime infringements in one report   ♦ Book holidays via the clocking terminal or software browser  
♦ Visitor registration and monitoring
  ♦ Real-time "ADP" attendance display panel showing employee attendance on PC screen   ♦ Sound works signals and bells for shift times, breaks and lunches   ♦ Build your own integrated HR database   ♦ Capture employee photographs for full colour ID badge production   ♦ Network client software with multi-level password protection and audit trails   ♦ Terminal time updated via internal or external NTP source   ♦ Optional display of employee hours and flextime balance at the terminal ♦ CCTV photo capture at moment of clocking    ♦ Departmental cost centre analysis   ♦ Employee self reporting software   ♦ Easy rotation of badges between leavers and new starters   ♦ Unique terminal employee messaging facility   ♦ Hours and/or clockings can be displayed in decimal format if required   ♦ Auto data backup utility   ♦ Batterybacked operation
Herewith two sample Timenet Pay Reports (Standard & Flexitime) produced by the Timenet Software package. The reports are in effect a "clock card" or "attendance record", but the hours are calculated automatically according to your shift patterns.   (Click on images below to enlarge)    
Reporting Features
♦ Select any date range to view, file and print Clocking and Absence history.   ♦ Generate reports via Employee, Departments, Shift Group or Company  
♦ SHIFT PATTERNS 
auto calculate hours worked into Basic and Overtime "Bands" and "Rates"  
♦ EMAIL REPORTS
 to supervisors and the employee manually from within the Timenet     software or automatically by scheduled task  
♦ EXPORT REPORTS 
to 
payroll software
, 
spreadsheet 
and 
third party databases/applications
♦ SQL LINK 
to write data to SQL tables, 
MySQL, MSSQL 
etc  
♦ FIND 
function enables fast navigation up and down reports when searching data
♦ COLOUR REPORTS 
highlight anomalies and infringements such as Not Clocked Out XX:XX  
♦ EDIT REPORTS 
and save with comments  
♦ CUSTOM REPORTS 
via the built in report generator created by you or ourselves       There are many reports included in the Timenet Software package.      
♦ Clock Card and Attendance Reports 
displaying times clocked, hours worked and absence  
♦ Flexitime Reports 
displaying flextime balances, credits, debits and carryovers  
♦ Gross Pay Reports 
to approximate the gross pay over a selected period  
♦ Totals Reports 
to summarise hours worked over a selected period  
♦ Sage Payroll Output 
to export nett hours into Sage Payroll  
♦ Departmental Reports 
to examine hours worked in assigned cost centres  
♦ Overtime Reports 
to extract different rates worked over the basic day or week  
♦ Working Time Directive Reports 
to compare hours against the standard legislation  
♦ Bradford Factor Report 
to measure employee absenteeism  
♦ HR Reports 
to print necessary human resource information and more  
♦ Present and Absent Reports 
to monitor current workforce attendance  
♦ Duty Reports 
to monitor time spent offsite on business  
♦ Fire Report 
to automatically or manually print fire roll call and attendance  
♦ Infringement Reports 
to monitor lateness, core times and absence  
♦ Exceptions Reports 
to highlight any anomaly to the normal working day  
♦ Future and Historical Absence Reports 
to analyse all types of absence  
♦ Holiday Entitlement Reports 
to keep track of employee holidays remaining  
♦ Audit Reports 
to monitor software user employee and system modifications  
♦ Access Control Reports 
to monitor employee entry and exit and door events
(Click on images to enlarge)  
Timenet System Diagram
FOR A FULL ONLINE DEMONSTRATION PLEASE CALL 0161-429-6851
The TIMENET system manufactured and supported by ourselves in the UK, benefits from nearly 20 years of customer led development since its introduction. The suite of TIMENET products well known in industry and commerce alike, gives the complete solution to any size of company.
Very Easy To Use 
Commonly known as a time clock, clocking systems or a clocking in system TIMENET is much more than an attendance recording system, a revolutionary management tool that gives you more control over efficiency and greater freedom for both staff and management.
How can we save you money?
Just ask yourself how much time and money is lost through absenteeism or poor time keeping and you will soon appreciate the power that TIMENET Clocking Systems puts at your fingertips. Integrated with the TIMENET door access option, control entry to and exit from your premises to create a secure working environment.
Timenet can expand as your business grows introducing additional terminals locally or at remote locations on your network.
How does it work?
Easy to use TIMENET terminals allow employees to clock via a contactless proximity fob or badge, fingerprint or swipe card. Comprehensive software enables users to accurately report on the data collected and processed by the programmed shift patterns and work rota. Quickly update hours, absences, exceptions and either export to your payroll software or email to your payroll bureau. The TIMENET terminals can also be connected to your fire alarm panel to automatically print a Fire Roll Call.
RES Ltd have supplied Time and Attendance Systems for the past 42 years nationwide, also known as Clocking In Machines and Clocking Systems. Ranging from self install packages, fully installed systems to traditional clock card machines. No matter how big or small your business is we are sure to have a package to suit you.
SELF INSTALL OPTIONS
(Please select an option below for more details)